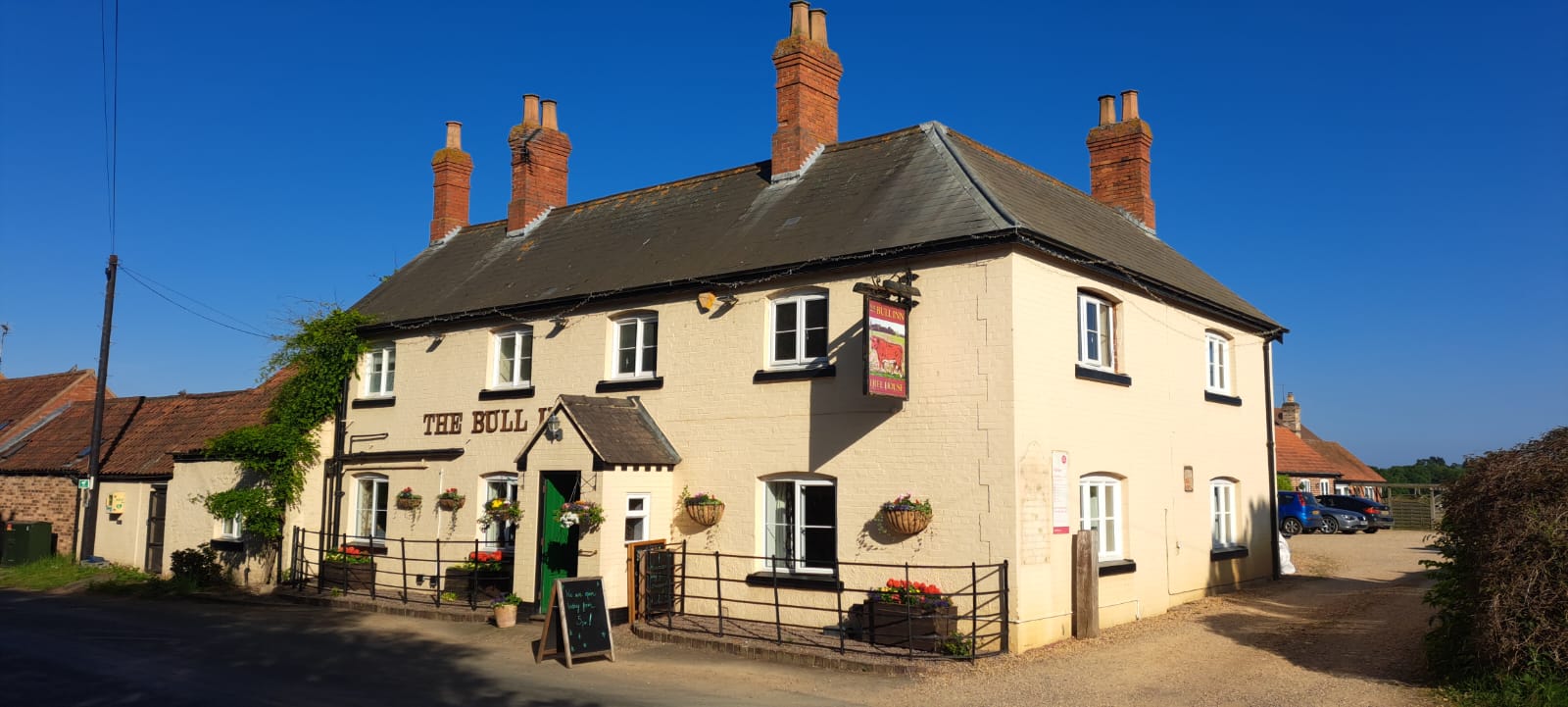 Situated in the beautiful village of Rippingale The Bull Inn is an independently run, traditional village pub offering food, accommodation and a great selection of beers, wines and spirits. Following a short closure, the Bull is now under new management. The partners, Leo, Deana and Ian are local residents who see the village pub as an integral part of village life and the new team intends to restore the pub to the heart of the local community. Rippingale is ideally situated for visiting many of the historical and welcoming towns and villages in Lincolnshire. We look forward to welcoming you to The Bull.
The Bull is known locally for its friendliness, with a growing reputation for its great pub food and a selection of well-kept real ales and beers to suit all tastes. In addition, it also boasts 5 rooms providing high-quality accommodation. The Pub & Restaurant is open to the public and prides itself greatly on offering a relaxed and friendly atmosphere for both locals and visitors alike.
You won't find a friendlier pub in Lincolnshire!